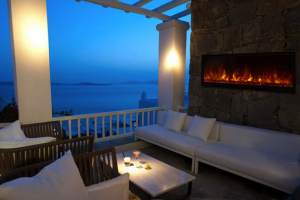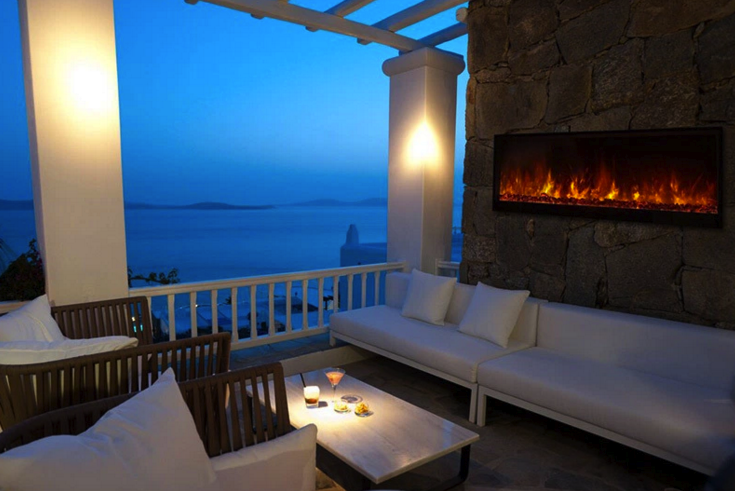 Have you ever enjoyed the warmth and beauty of a crackling fire on a chilly evening? If so, you understand the many advantages of owning a fireplace. Fortunately, the pleasure of relaxing in front of a bright, cozy fire is no longer limited to the inside of your home. By installing an outdoor fireplace you can experience the same satisfaction while sitting in your backyard. Deck and patio fireplaces are the latest popular trends in outdoor gear. Because the outdoor versions are designed to mimic traditional enclosed fireplaces, they are safe enough to build on top of virtually any foundation. There are several styles to choose from, and each type varies according to design, function and fuel options.
Adding a fireplace to your yard can create a peaceful and welcoming ambiance and give your yard an interesting focal point. It will extend the amount of time you spend outdoors each day and give you a new and exciting way to barbecue or entertain. Outdoor fireplaces add ambience and functionality.  With the economy influencing smaller houses and entertaining at home becoming more popular, many people are seeking ways to extend their living space with patios, outdoor fireplaces, fire pits, outdoor kitchens and more. According to research by Professional Builder magazine and the American Institute of Architects, requests for outdoor-living space have increased by 56 percent. Outdoor-living space was one of the top three most-requested items by homebuyers in the past five years and studies show that 87 percent of Americans list "spending more time outside" as the most important reason for renovating their existing home.
Location of your outdoor fireplace is a very important consideration. You need to decide whether you want your fireplace further in the backyard or adjacent to your home. All of these choices can be influenced by factors such as size of your yard or the source of power for your fireplace, for example natural gas, propane, or wood. Choosing the best location for your fireplace also requires consideration of factors such as wind direction, privacy and local building codes. There are many materials available as well for your fireplace, such as stone, marble, or fire resistant glass. With various options for size, type, design, and finish, outdoor fireplaces can be a unique blend of your own personal style. Many homeowners match the design of their outdoor fireplace to the style of their house.
Since 1979, The Energy House has installed over 100,000 fireplaces in the Bay Area and is one of the most trusted fireplace companies in Northern California. Their commitment to superior service and integrity is what makes them a leader in Northern California's fireplace retail and installation industry. Their design team can walk you through every step of the design process. To learn more about The Energy House's products and services please contact them as per below.
Contact: 650-593-1496