Days are getting longer and nights are finally warmer. Spring is one of the best times to have a gas fireplace installed – before cold weather arrives and fireplace installers get busy. Whether you're building your dream home or want to make your current home a little cozier, consider a gas fireplace. Create opportunities of gathering your family and friends in the warm indoors and save on a fireplace or gas insert.
Why a Gas Fireplace?
Consider this…with a gas fireplace your simply capable of hitting a button on a remote control or flipping a switch on the wall for instant ambiance and comforting warmth. Compared to a wood-burning fireplace, gas fireplaces are virtually hassle-free and maintenance-free, since they are closed systems fueled by natural gas.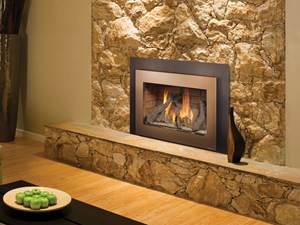 Fireplace Xtrordinair 33 DVI Insert
Direct Venting
You'll want a direct vent gas fireplace with its sealed combustion system that protects indoor air quality. Direct Vent gas systems do this by drawing outside air for the fire, while expelling 100 percent of combustion exhaust and byproducts outside the home. Unvented gas fireplaces are not legal in some areas of the U.S. because of the potential to release harmful chemicals into the home.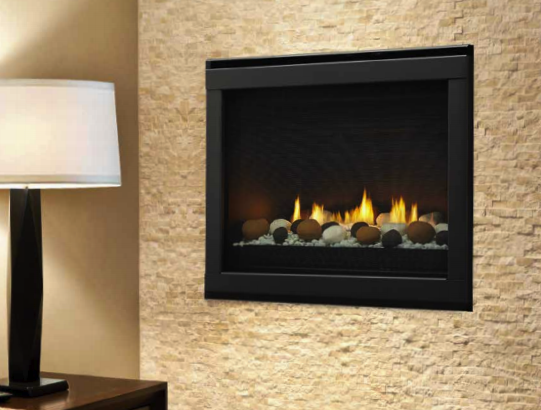 Eclipse Gas Fireplace Series
Designs That Suit Your Home
Direct Vent gas fireplaces
are available in a wide range of designs capable of suiting your home's interior design – and your tastes. Many homeowners opt to create a traditional hearth with a fireplace, surround and mantle. Others prefer an ultra-modern fireplace that resembles a piece of art on the wall with LED backlighting, and fire bed choices from logs and stones to crystals for a look all their own.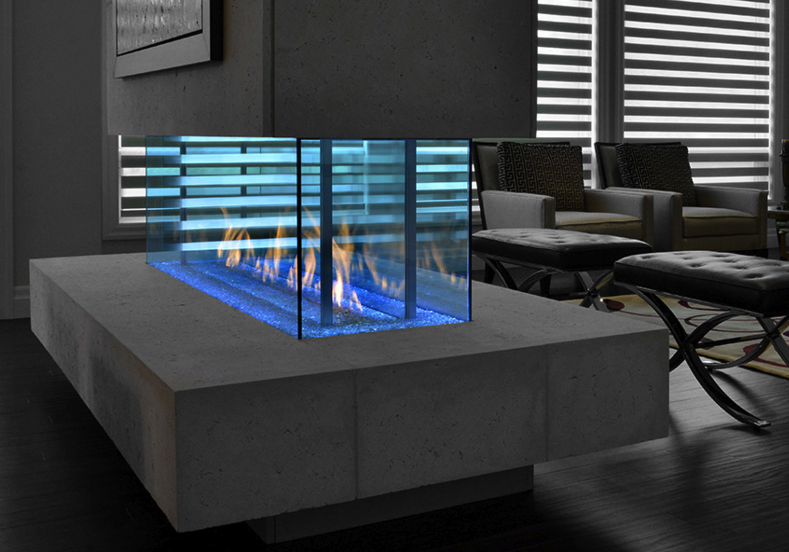 Davinci Custom Linear Island