Energy House services fireplaces in Pacifica, CA. We have one of the largest selections available to choose from in Northern California. We have 3 store locations located in San Carlos, Gilroy and Campbell in California. With such a large variety to choose from, we can assure you we are capable of finding the perfect gas fireplace for your home. Whether it is for heating up your room to a comfortable temperature or just to enhance your decor, our contemporary gas fireplace can be the best choice.
With products from our partnered brands Heat & Glo, Fireplace Xtrordinair, Isokern and Davinci, we have some of the most popular and modern selections on the market. With known brands such these, you are not only getting a quality indoor gas fireplace in Pacifica CA, but also increasing your home's value too. Another benefit that comes with the new modern designs, is that they are energy efficient. A direct vent fireplace is a great addition to improve the ambiance of a room, while being an efficient form of energy.
Though a warm ambiance is necessary for any room of a house, you should always consider how you can improve your experience outdoors on your patio or backyard. Outdoor fireplaces are a great addition for any backyard by making guest and family occasions much more fun and comfortable around a fire. Whether it be a modern or stone outdoor fireplace, we can find the perfect one for you.
Some have always dreamed of having a fireplace added to any room of their home and it is now possible with an electric fireplace. All these require are an outlet and are capable of providing a comforting heat with an elegant glow! Varying in many sizes and designs, these can be installed so many ways to perfectly suit any room.
With the option of being able to customize your gas fireplace in Pacifica CA, there is no need to worry about the possibility of not finding the right one for your home. Our professional contractors keep customer satisfaction as a priority, which is why we strive to make sure you are completely satisfied with your fireplace installation and experience.
For your convenience, we have provided your local Pacifica county office contact information. You can contact them with any questions you may have regarding building permits, regulations or requirements. Permits and applications may not be necessary for the installation or renovation, but we always recommend you check with your Pacifica town or county officials in case. Feel free to contact us for any further questions and we would be more than happy to answer them and try to get you on your way towards having a new fireplace.
Download your Pacifica County Building Permit Application Here
County Website Link (Click Here)
Phone: (650) 738-7344
Address: 1800 Francisco Blvd., Pacifica, CA 94044
Office Hours: Mon/Tue/Thu 8:00am-5:00pm, Wed 8:00am-7:30pm, Fri 8:00am-1:30pm
Email: bergerb@ci.pacifica.ca.us
For permits issued and other building permit history for a particular property, please visit the Pacifica City Clerk's Office.

Contact
Schedule a free consultation and estimate here, or feel free to contact our fireplace store at (650)-593-1496. Stop by anytime between during our open hours:
Monday-Friday: 8:00 A.M. – 5:00 P.M.
Saturday: 10:00 A.M. – 3:00 P.M.
---
Wood Insert and Gas Insert Fireplaces In Pacifica CA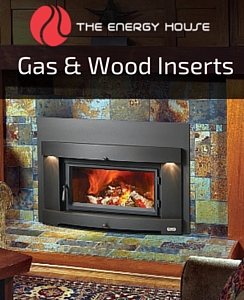 Does your fireplace seem outdated or a bit rough around the edges? Need a cheaper alternative than a costly and time consuming fireplace renovation? Revitalize any fireplace in your home without the disastrous mess of a remodeling by choosing one of our wood insert or gas inserts! With one of the largest selection to choose from in Northern California, we can find the perfect size and design to suit your home.
Whether your existing fireplace has a brick, rock or stone facade, there is a wood burning insert or gas insert that is capable of matching and fitting properly. Choose from our selection of renowned brands Real Fyre, Heat & Glo, Fireplace Xtrordinair, Avalon and Lopi. Have our experienced staff help you find the perfect insert and see our large selection at our available locations today!
Built In Grills In Pacifica CA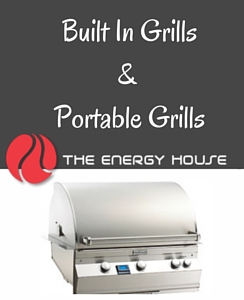 Create unforgettable memories by making your outdoor occasions much more pleasant and fun with a built in BBQ. Our built in grill product line features high end stainless steel grills from our partnered brand Fire Magic. This can be added onto your existing outdoor fireplace or simply added with your new one! Not only do we offer built in options, but also portable BBQ grills too. These products are a simple choice that can be thrown on your deck, patio or any place of the backyard. Get a free quote today and check out our selection at our fireplace store today!
Wood Stoves and Gas Stoves In Pacifica CA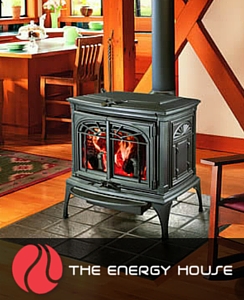 Heat your home in a beautifully and cost effective way by installing a wood stove or gas stove. These have become a great alternative that has helped reduce home energy bills significantly throughout households in California. With GreenSmart technology gas burner technology, you can warm up any room of your home. While the wood stove may be a bit more costly to implement into your home, it comes with a beautiful feature of a real wood burning smell and sound the creates a comforting ambiance. The benefit of a gas burning stove is that it can be added many rooms of your home, while being small and compact!
Fireplace Discounts In

Pacifica CA

What's better than a new fireplace, stove or insert? How about one that is $300 off! By signing up with our emailing list, you will receive a personalized coupon that can save you money on any of the Energy House's fireplaces, stoves or inserts. We can help you create the ideal room for your home with our professional installation services. Since this offer expires 01/20/2016 you better act soon and take advantage of these great savings! There are always ongoing promotions and deals available so feel free to contact us and ask us about the current specials. Request your free quote here!